Testimonials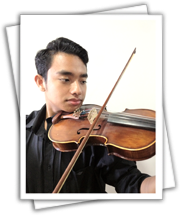 "The violin classes I have been taking at One Music Academy has helped me a lot in improving not only my actual playing, but my knowledge and understanding of its theory as well, thanks to its efficient administrators and brilliant teachers."
Shah Nizam Mazlan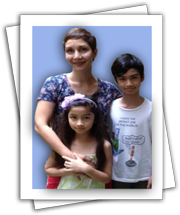 "My daughter was introduced to One Music when we attended the Tribute to Whitney Houston's Charity Concert in July. The concert was fantastic! It was amazing to see all the kids performing with such ease and confidence. My daughter enjoyed the show so much that she literally asked me to enroll her for vocal classes at One Music that night itself! Now she is taking piano lessons as well and is enjoying every minute of it. Her enthusiasm convinced us to get her a piano and now my son has also started taking piano lessons at One Music. One Music has certainly inspired and exposed my children to the power of music!"
Ramona Rahman, Shah Alam Parent to Maia (age 8) & Brandon (age 12)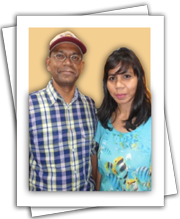 "My wife and I love to sing. We started our vocal lessons just to pass the time while waiting our children to finish their tutions. We are pleased to find that the vocal instructor at One Music makes the classes comfortable and fun for adukt stuents. I would highly recommend One Music to any adult learner to who wants to pursue his/her musical talents".
Vijay and Komathy, Adult Vocal students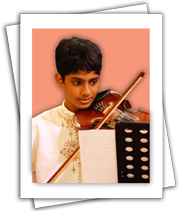 "The violin classes I'm taking at One Music are indeed very enjoyable. These lessons have helped gear me towards building character and confidence through the various activities carried out. The academy also provides many avenues for students to showcase their talents in music through ensemble performances and annual concerts. I especially like the very dedicated teachers and highly efficient staff.
Overall, my fundamental understanding of music and playing has deepened drastically, all thanks to the academy . "
Jesidhin Pillai, Violin student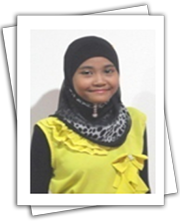 "Sebagai seorang pelajar vokal di One Music, saya rasa amat bertuah kerana dapat memperolehi banyak teknik-teknik pembelajaran yang telah menolong merperkukuhkan nyanyian saya. One Music juga memberi peluang kepada para pelajar membuat berbagai persembahan seperti 'recital' tahunan, konsert amal serta pertunjukan-pertunjukan luar".
Yusnurhuda, Vocal student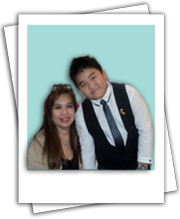 "My son has been with One Music Academy (OMA) for less than a year and already he has shown vast improvement in stage presence and self-confidence, both in his singing and in his ability to communicate with his audience. He enjoys expressing himself through songs and the Academy has provided him the avenue and motivation to do just that. As a parent, I have seen the passion and commitment demonstrated by OMA, particularly its Music Director, John Sani, in nurturing and guiding young talents to reach their maximum potential. The Academy also provides the much- needed platform where children of all races can come together to share their love for music, have fun and at the same time disseminate important social messages. 
This is the type of meaningful activities that children of today should be involved in and I am thankful we found OMA". 
Mrs Simon Ong, Bukit Jelutong, Mother to Kaevin Ong (Vocal & Piano student)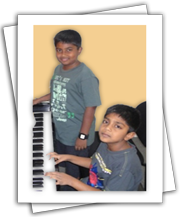 "My two children and I have been taking music lessons at One Music Academy since March 2011. I am very happy to say that their team of passionate teachers have really helped to develop my younger son's interest in learning the piano. He now looks forward to come for lessons every week and makes an effort to practice daily. The studios are spacious and the environment is comfortable. I would strongly recommend One Music Academy for quality, both in teachers and facility!".
Devaki A/P Suppiah USJ 3, Piano student/Mother to Kishan (Guitar student) and Sharvin (Piano student)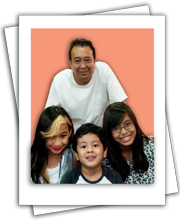 "One Music Academy has been a wonderful addition to our family's activities, where my children and I take drum and piano lessons. As an adult student, I feel very comfortable taking lessons here as the teachers are very friendly and it provides students of all ages a good environment for learning. I'm actually enjoying how to play, and my children and I inspire one another through practising. It's so nice to share that with them. The Academy also provides us platforms to perform in recitals, which further enhances our family bonding."
Afifuddin Shafiee, Putra Heights Drum student /Father to Aidel (5 yr old Drum student) and Batrisyia (14 yr old Piano student)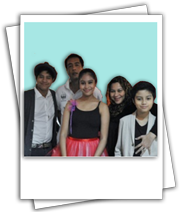 Dear John, "I am truly grateful and appreciate all the wonderful work that you do teaching the kids. You are a very inspiring teacher and have a special and truly effective way of working with the kids that I so admire. The work you do with your students really comes through in the performances especially when you organized the Whitney Houston Tribute this year. Thank you again for helping my children explore with music and for giving them a life-long appreciation, exposure and love for music. We got lucky when we found you!" John Sani is the principal of One Music Academy.
Azah Othman , Kelana Jaya, Parent to Raja Afiq (age 17) and Raja Arif (age 12)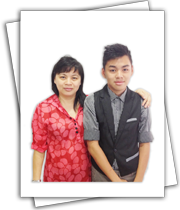 "What my son and I like about One Music is that the teachers here are very enthusiastic and love to teach. We always look forward for our classes because we get to learn our favourite music, making us more motivated to practice, rather than forcing us to study pieces we do not enjoy. I recommend One Music for every child and parent who is looking for quality, fun and enjoyable music lessons."

"I love learning the Cajon at One Music. My instructor teaches me the easiest way to play. Besides technical exercises, I also get the opportunity to have jamming sessions during classes. He also guides me on other percussion instruments to demonstrate a percussion ensemble. This is so much fun! I'm so glad I picked up this instrument."
Christine Wong (parent, jazz piano student) & Kelvin Wooi Weng Liang (Cajon)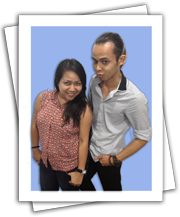 "Setelah menjalani beberapa kelas bersama Cikgu Zura di One Music, saya telah dapat mengatasi perasaan gemuruh saya sedikit demi sedikit untuk menyanyi di hadapan keluarga dan kawan rapat apabila kami ke pusat karaoke. Segala pembelajaran dan latihan teknik vokal yang diajar mudah difahami. Saya suka belajar dengan Cikgu Zura sebab dari tidak pandai menyanyi sampai boleh menyanyi dengan bagus. Cikgu Zura di One Music memang BEST!"
Muhammad Zaharul Fazrin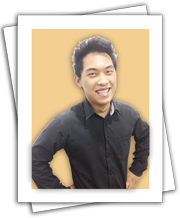 "One Music Academy offers a course which I have always dreamed of taking - Classical Vocals – a course which is hard to find at other music schools. The fee is also very reasonable. I used to sing like a frog. Now I can sing like Frog in Key..hehehe..One Music Academy has taught me a lot- CHEERS!"
Chong J-Tsen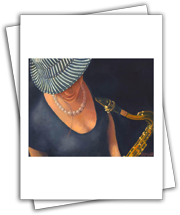 "Music gives a soul to the universe, wings to the mind, flight to the imagination and life to everything." - Plato. I have never really appreciated this quote until recently.  Almost every weekend now, I will fly back to KL, no matter which continent my client is in, for my saxophone classes. The sound of saxophone has always brought smiles to my face and bliss to my soul. I started piano at the age of 4 and was ignorant about the existence of other instruments then. Today, I am really thankful I was "forced" to it as it has built my foundation and most importantly, my love for music. One Music Academy has not only provided me with the right guidance and platform, I am inspired every time I go for my classes and when I pick up the saxophone. True to the words of Plato, I have discovered that playing the instrument you passionately love is a whole new experience altogether.  My heartfelt thank you to One Music Academy.
Catherine Yee, Damansara, Adult Saxaphone Student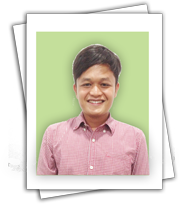 "I am interested to learn drums because it looks cool. I also want to improve my musical notation reading skills and hope to play like a professional one day. My instructor at One Music teaches note reading in the easiest and most understandable way. Now I can recognize notes, rhythms and am able to play by ear as well!"
Amirul Shafiq Bin Hassim @ Hashim (Drums)